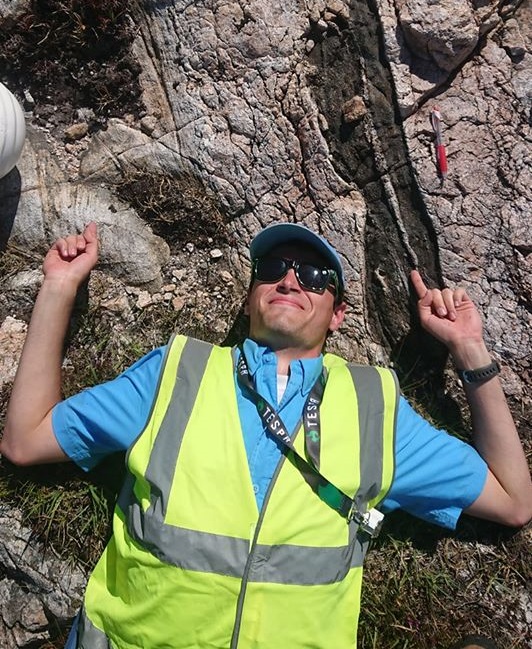 I am from Fuquay-Varina, North Carolina, which is a small suburb of Raleigh. Hiking, camping, and skiing with friends and family were my favorite ways to explore the outdoors while growing up. Many such trips to the Appalachian mountains sparked my interest in geology as a kid, and I found great enthusiasm studying earth sciences in high school, and later in college. I earned my bachelor's degree in Geological Sciences at the University of North Carolina at Chapel Hill, and graduated in Spring 2019 with distinction and highest honors. At the University of Wyoming, I am now working towards a master's degree in pursuit of a geology career in the U.S. Geological Survey, academics, or industry.
My interest in geology has led me on many exciting travels and adventures, including hiking Mt. Fuji in Japan and mapping the Scottish Highlands at geology field camp. Through many such experiences, I developed a hobby for exploring and discovering the geology under my feet, wherever I travel!

When not geologizing, I enjoy competitive swimming with University of Wyoming's Swim Club, which I founded in November 2019. I also love hiking and skiing in Wyoming's Snowy Range and other nearby parts of the Rocky Mountains!