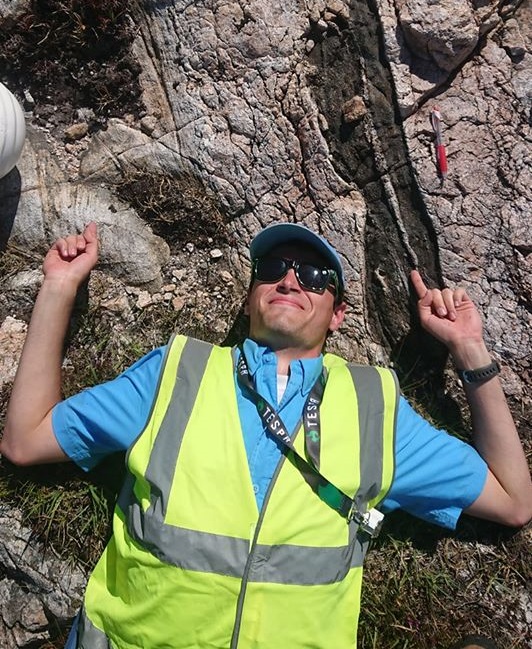 My hometown is a small suburb of Raleigh, North Carolina, known for its historic mineral springs and a name that looks confusing to pronounce: Fuquay-Varina ("FEW-kway və-REE-nə"). Growing up in Fuquay, hiking, camping, and skiing in the not-too-far-away Appalachian Mountains with friends and family were my favorite ways to explore the outdoors. Many such trips to the mountains sparked my interest in geology as a kid, and I found great enthusiasm studying earth sciences in high school, and later at university. I earned my bachelor's degree in Geological Sciences at the University of North Carolina at Chapel Hill, and graduated in Spring 2019 with highest honors. At the University of Wyoming, I am finishing my master's degree in pursuit of a geology career doing research or environmental work.
My interest in geology has led me on many exciting travels, including hiking Mt. Fuji in Japan and mapping world-famous Sites of Special Scientific Interest in the Scottish Highlands at geology field camp. Through many such experiences, I developed a hobby for exploring and discovering the geology under my feet, wherever I travel!

When not geologizing, I enjoy competing with University of Wyoming Club Swimming, which I founded in November 2019. I also love exploring the mountains by hiking, trail running, and skiing!